John Lennon and the Irish question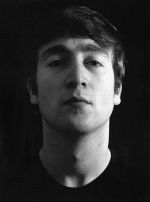 In my opinion, John Lennon should be recognised as the greatest Irish singer ever: his California-based biographer Jon Wiener after all said that Lennon "thought of himself as Irish." The Irish roots of the two main members of the Beatles, Lennon and Paul McCartney, has not yet been fully acknowledged, despite the fact that Lennon, like McCartney, also had two Irish Grandparents. Incredible then, considering how well known the Irish roots of the world's most popular duo of songwriters - they are for some strange reason, not listed for example in The Guinness Book of Irish Facts and Feats by Ciarán Deane (Guinness Publishing, Enfield, Middlesex, 1984).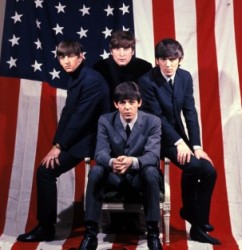 The Beatles came from Merseyside - an area around the city of Liverpool which has the largest Irish population in England, mainly as a result of the exodus of people from Ireland during the Great Famine in the 1840's. Early in their career, the Beatles had played in Ireland three times: in Dublin and Belfast in 1963, and once again in Belfast in 1964. It was after the split of the Beatles in 1970, that both Lennon & McCartney began releasing songs about the Irish question - all of which were all banned by the BCC: McCartney wrote Give Ireland Back to Irish which became a hit single in 1972, and Lennon wrote Sunday Bloody Sunday, and The Luck of The Irish, both of which were on the album Some Time In New York City that was also released in 1972. On one hand The Guinness Book of Irish Facts and Feats informs you, for example, that the Socialist anthem, The Red Flag was written by Jim Connell from Co. Meath in Ireland (d. 1929), and under the heading "Top-selling contemporary Irish and Irish-related popular music artists" it lists only U2, Van Morrison and Bob Geldof. Under the heading "The London Irish", it lists John Lydon from the Sex Pistols (whose father is a Gaelic speaker from Co. Galway), Boy George, Elvis Costello and The Pogues - but nowhere is either Lennon & McCartney,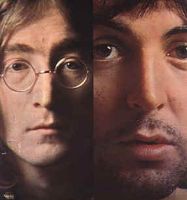 or the Beatles mentioned - but then again neither is another world famous Irish singer - Mary O'Brien - commonly known as Dusty Springfield. Lennon - like another famous son of Ireland, Che Guevara Lynch - was more Irish than for example than either President Kennedy or Ronald Reagan, but l suspect that the main reason why the Irish state has not given these two proper recognition is because they were both regarded probably as dangerous revolutionaries and atheists - in Lennon's case, for example, he once sang about his opposition to the Catholic Church in Ireland, and expressed outright sympathy with the Irish Republican movement in his song Sunday Bloody Sunday. Lennon's grandfather, John (Jack) Lennon was born in Dublin in 1858, and like many Irish people after the Great Famine of the 1840's - when Britain allowed over a million Irish people to die of starvation - emigrated to Liverpool to seek better prospects of employment. There Jack married an Irishwoman called Mary Maguire and started a family. Sadly, their children, including Alfred, were orphaned early on and grew up in Liverpool orphanages. As his father Alfred Lennon walked out and left him at the age of 5, Lennon never knew either of his Irish grandparents or anything of his Irish roots. This is probably because he was raised by his mother's family, the Stanleys, were Welsh. In later years he became increasingly interested in his Irish ancestry. In 1975, John give his second son the name Seán, the Gaelic version of his own name. Like many Irish people, John Lennon came from a musical family, in this case a long line of minstrel singers and crooners. His grandfather had earned his living as a minstrel singer, and his great-grandfather was also a known singer in Ireland. The Lennon family tradition of crooning, which started back in Ireland, continued with John Lennon, and later through his own son Julian, who released his highly acclaimed debut album Valotte in 1984.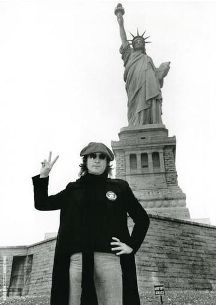 However, while Lennon and McCartney had not focused upon their Irish roots during their years as members of the Beatles, it definitely attracted their attention after the break-up of the group. This had coincided with the emergence of a civil rights movement in the North of Ireland, which was to prove the catalyst for both Lennon and McCartney to write songs about the Irish question. What triggered this was the massacre by British troops of 14 unarmed civil rights protesters in Derry in 1972, which became immediately known as Bloody Sunday. McCartney, who had just formed his new group Wings, released their hit single Give Ireland Back to the Irish just four weeks after Bloody Sunday on February 25th 1972. The BBC immediately banned the song, and as a result of the controversy and censorship, some Wings concerts in the UK were picketed, and the brother of Wings guitarist Henry McCullough, a native of Derry, was beaten up by loyalists. Shortly after this, Lennon recorded his song about the incident, Sunday Bloody Sunday, which appeared on his Some Time in New York City album. It was during this period that Lennon began to identify himself as Irish, rather than British or Welsh and began to openly support both the Troops Out movement and the Civil Rights movement in the north of Ireland. For instance, in his 1974 Walls and Bridges album, Lennon included a booklet contained a history of the Lennon name, in the form of the entry from Irish Families, Their Names, Arms and Origins by Edward MacLysaght.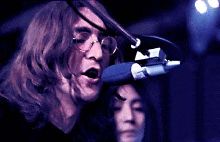 The name Lennon is an anglicised form of O Leannain which historically has been common in counties Fermanagh and Galway. In February 2000, the Federal Bureau of Investigation (FBI) released files that indicated that they had investigated links between Lennon and New York-based Irish Republican activists in the 1970s. These are part of a 300-page Lennon file which the FBI had resisted releasing since his murder in December 1980. Altogether, 80 pages were released after a court settlement with Professor Jon Wiener, a California-based Lennon biographer and author of Come Together: John Lennon in His Time (Univ. of Illinois Press, 1984). Wiener said that the files include "the first solid evidence" that the FBI had an interest in Lennon's involvement in Irish issues, as prior to that he had not been aware of the FBI's connecting Irish Republican activists to Lennon in New York. It goes without saying that both MI5 and MI6 would have also had an interest in Lennon and his political activities, and would have shared information with the FBI and the CIA in this regard.